Nanomanufacturing
Manufacturing of nanotechnology components is a challenge typically requiring a merger of "top-down" conventional manufacturing methods (for instance, in microsystems) and "bottom-up" nanosynthesis processes. NanoCenter researchers are addressing a variety of approaches to nanomanufacturing for specific applications. Nanoscale scaffolds for nanodevices are being explored in the forms of cellulose and self-assembled nanostructures (e.g., catalytically grown nanowire "forests", nanopore arrays by anodization), and in dimensionally/spatially hierarchical scaffolds (for instance, nanobatteries formed on virus particles anchored to micropillar structures). Nanomanufacturing benefits by borrowing lessons from microelectronics fabrication (such as using self-aligned structures to align different material components with each other), by new combinations of nanomaterials and nanoprocesses, and by inserting improved nanomaterials into more conventional manufacturing processes.
Mesoporous Paper and Textile for Energy, Flexible Electronics and Photonics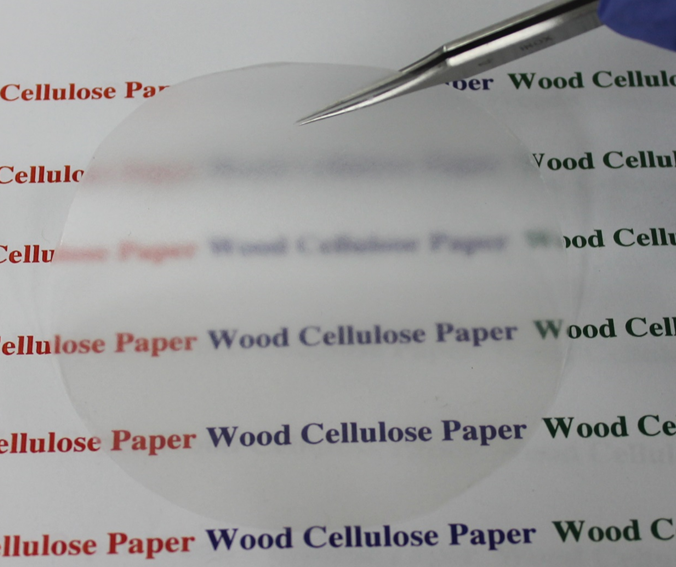 The unusual scaling behavior together with the tailor-able mesoporous structures made it possible to affect both the mechanical and optical properties in cellulose nanopaper.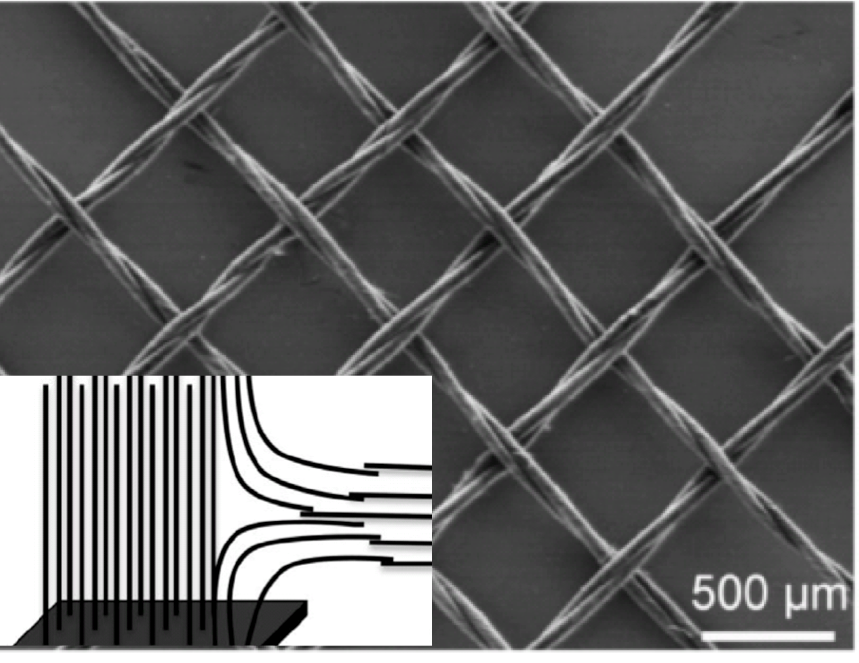 Vertically aligned carbon nanotubes (CNT) arrays were successfully spun into a yarn followed by Si-loading as active materials, with Li-storage capacity five times that of graphite anodes.