Mesoporous Paper
Contributor: Liangbing Hu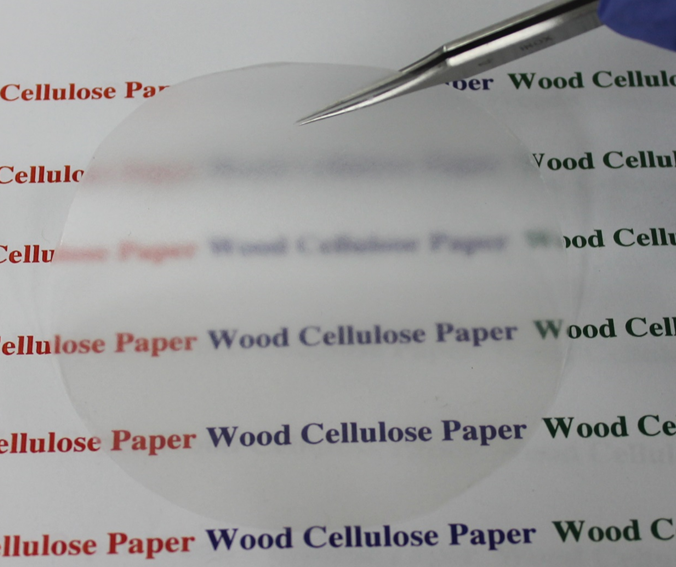 Research Insights
The unusual scaling behavior together with the tailor-able mesoporous structures made it possible to affect both the mechanical and optical properties in cellulose nanopaper.
Science Impact
Affordable transparent paper with mesoporous structures of designed properties enables "green" electronics revolution in systems and devices.
Collaborators
Liangbing Hu, John Cumings, Gary W. Rubloff & Robert Briber - Department of Materials Science & Engineering, UMD; Teng Li & Bao Yang - Department of Mechanical Engineering, UMD; Jeremy Munday - Department of Electrical Engineering, UMD; Sangbok Lee & Yuhuang Wang - Department of Chemistry, UMD; Howard Wang-NIST; Jinsong Huang- Department of Mechanical Engineering, University of Nebraska-Lincoln.
References